Planning
Whether it is complex estate planning or fundamental financial planning, First Kentucky Trust (FKT) offers thoughtful, customized solutions, in collaboration with other family advisors. As family objectives and tax laws evolve, we can assist with revisions and alternatives so that the plan remains properly aligned. In addition, FKT can provide comprehensive solutions for corporate qualified retirement plans.
Our planning services include:
Estate and wealth transfer planning
Fundamental financial planning
Planning for heirs with special needs
Tax and gift planning
Retirement and cash flow planning
Education planning
Asset protection planning
Insurance planning
Planning

When you decide to become a client, we orchestrate every detail for you, seamlessly.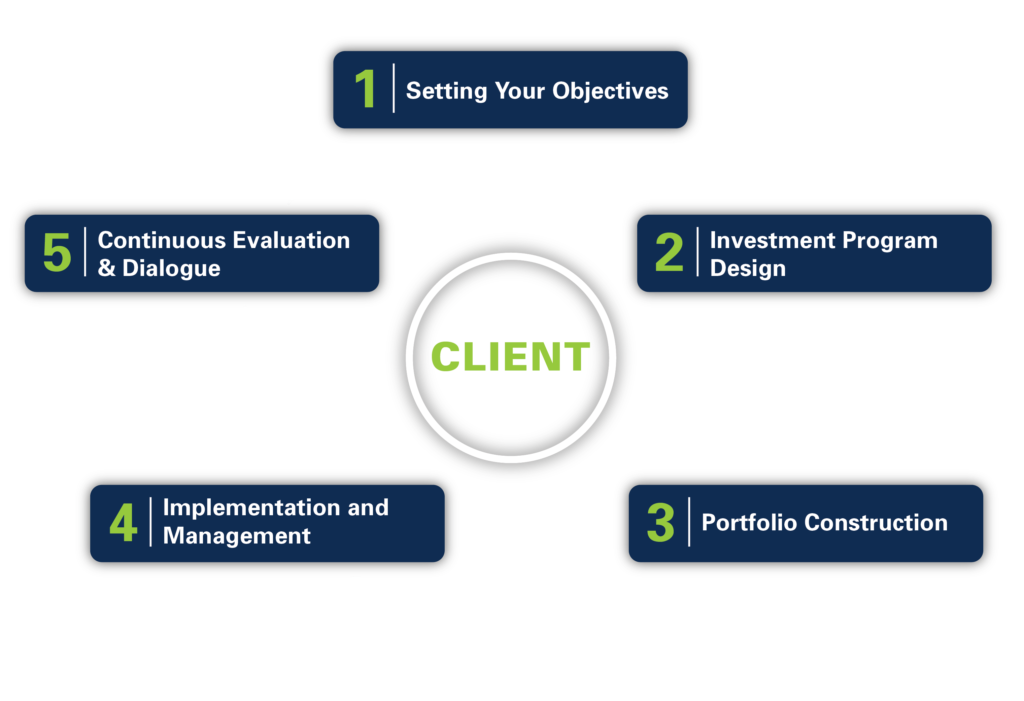 1. Setting Your Objectives
Understand liquidity needs
Assess tolerance for risk and establish time horizon
Review funding, spending considerations
Discuss preferences
2. Investment Program Design
Identify risk and return objectives
Identify asset classes
Set asset allocation
Create investment policy statement
3. Portfolio Construction
Conduct security and manager research
Construct diversified portfolios
 4. Implementation and Management
Evaluate securities and managers
Ensure continued compliance with investment guidelines
5. Continuous Evaluation and Dialogue
Canvas the market for new ideas
Monitor changing trends, market conditions and legislation
Communicate and dialogue